INGREDIENTS:
Contains:
Wheat, Milk.
May contain: Mustard, Eggs, Sesame, Soy, Sulphites.
1. Preheat the oven to 475F.
2. Once the oven reaches 475F, take the pizza out of the freezer and place directly on the oven rack.
3. Bake for 7-9 minutes and be sure to check in on your pizza. Not all ovens are created equal!
4. At 9-minutes, switch the oven setting to broil. For extra crispy pizza, cook your pizza on broil for about 1 minute or until the cheese starts to brown.
5. Take the pizza out of the oven (caution very hot), and if you'd like, drizzle it with some Olive Oil to finish.Buon Appetito!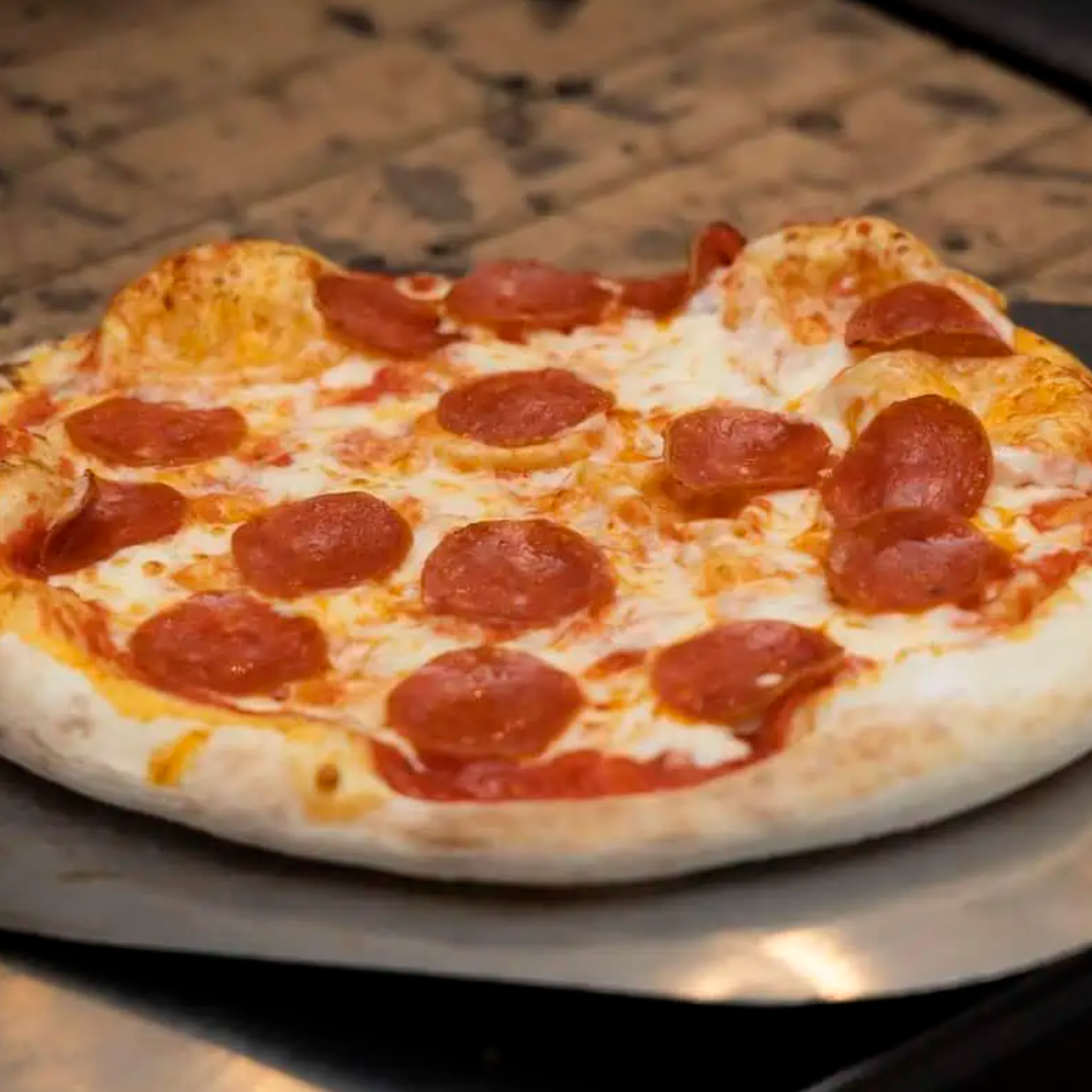 WE TAKE CARE OF DINNER
SO YOU CAN FOCUS ON MAKING MEMORIES